For savvy branding experts and marketers, a luxury branded shopping bag is not just a means to carry purchased products from a shop to a home; it presents a chance to advertise a brand cost-effectively.
This is a view also acknowledged by personal shoppers like Susan Tabak, cited in an article published by Time.com. Advising shoppers on what to do when shopping in Paris, France, Tabak says, "Carry a designer's shopping bag with you, even if you have to borrow one. It will give you shopping credibility."
If you are wondering when you should invest in branded paper shopping bags, this article is for you.
We propose that you invest in branded paper shopping bags to give customers what they want, boost brand awareness, draw attention to your products, spread a specific message, tell your customers they are not ordinary, and show that you care about the environment.
Give Customers What They Want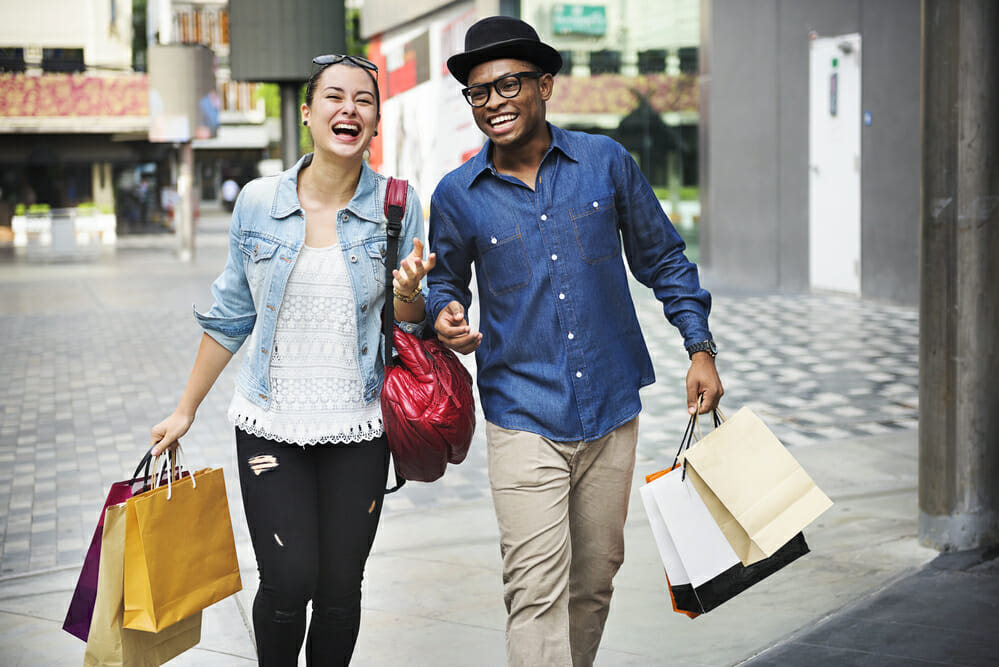 In an article published on LinkedIn, Ankit Mohapatra, a marketing consultant, reports that "More and more consumers are showing greater preference for printed paper bags over plastic bags, especially in the developed countries and many in the developing ones…."
Based on such insights from industry experts, we could say that you should consider investing in branded paper bags if you want to give customers what they are looking for.
This is a proposal supported by scientific studies. For instance, a study conducted by Corné Brits and submitted to the Central University of Technology in South Africa concludes, "Consumers will rather purchase a designer paper shopping bag sold at a well-known store selling branded, higher-priced items than purchase one from a store that sells lower-priced goods of which the brand names are unknown to them."
This means that customers want to be associated with a real feel of luxury. So, if you want to appeal to customers who believe that buying from your business represents a status symbol, go for branded paper shopping bags.
Below are some reasons you should consider investing in branded paper shopping bags.
Tell Your Customers They Are Not Ordinary
Your branded paper shopping bags could make your customers stand out and feel special, which leads to customer satisfaction. Such a customer is likely to keep coming back to enjoy these desirable feelings.
As your customers come back, a genuine connection develops. This is an idea acknowledged by an expert panel of the Forbes Coaches Council. The experts note, "A genuine connection serves as the best way for a business to bolster customer loyalty, as customers who feel valued keep coming back to use your service."
The experts add, "In a world where some companies are more concerned with closing a sale than with the happiness of their customers, genuine care is essential."
According to the American businessman Michael LeBoeuf, "A satisfied customer is the best business strategy of all." A satisfied customer is one who believes that you treat them as if they are the only customer you have. In other words, they believe that they are not ordinary.
While it's vital to acknowledge how your branded paper shopping bags could help you tell your customers that they are not ordinary, it's also important to ensure that your bags are as attractive as possible.
To ensure that your bags are as attractive as possible, you will need to start by studying your customer by asking important questions:
Which colors resonate with my customers?

What is already working for the competition?

What message will appeal to my customers?
While it's vital to ensure that you don't just concentrate on the customer you have now, you also need to focus on the one you want to attract. In this case, you may use the design, colors, or message in your paper shopping bags to make different types of customers feel comfortable coming to buy from you because they feel that your business represents their values and preferences.
Increase Brand Awareness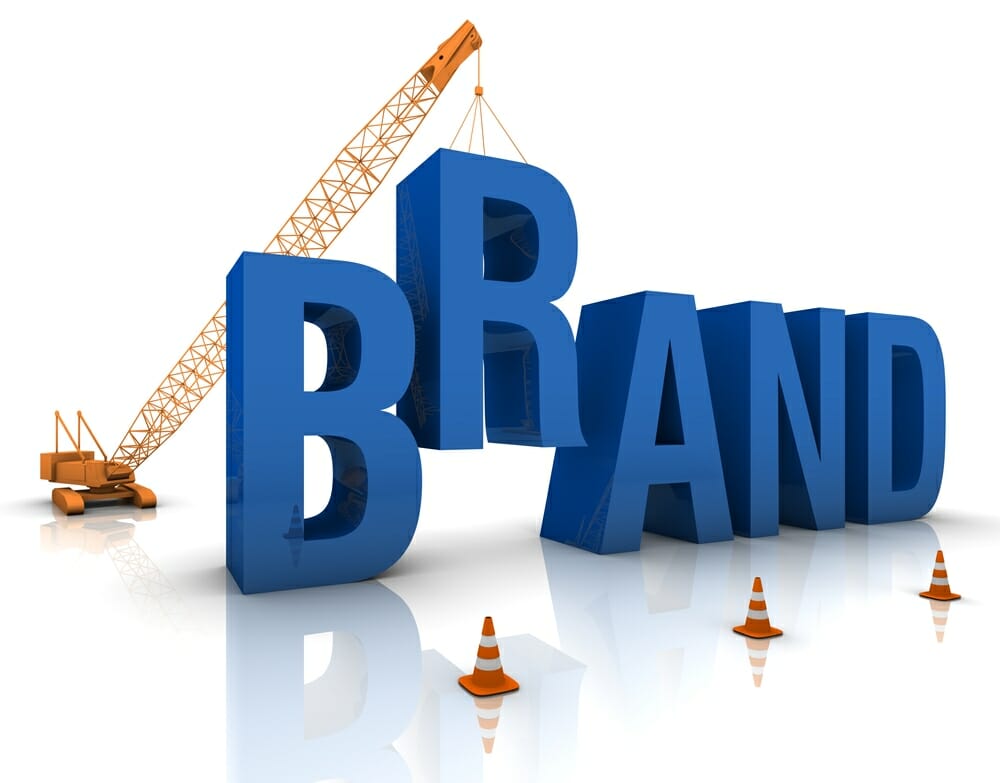 Suppose you want to get lots of marketing and advertising mileage in a cost-effective way. In that case, branded paper shopping bags should be what you are looking for. These bags will boost your brand awareness because whenever someone is walking around with a paper shopping bag from your business, people around that person get to see your brand.
An article by Michael Barbaro, published by the New York Times, reports, "Behind the battle of the bags is a significant shift in behavior that has turned consumers into walking billboards for stores."
Barbaro adds, "In cities like New York, Chicago, and Los Angeles, customers have begun treating shopping bags as disposable purses that can be reused for weeks, if not months, to carry laundry to the cleaners, books to the beach or lunch to the office."
However, if your bags are to boost your brand image, your logo, brand name, and tagline must be clearly visible. In other words, ensure that the bag is not so 'busy' that a person looking at it will not remember what they saw.
Factory Direct Promos, a company that manufactures environmentally friendly products, published a detailed guide on "How to Reach Customers through Slogans and Branding Messages on Reusable Bags."
The guide advises, "Remember to keep slogans brief and catchy on your custom promotional bags. People are constantly bombarded with advertising messages, and they may not have the time or attention span to read a lengthy slogan."
Draw Attention to a Cause
While the branded paper shopping bags can effectively carry your brand far and wide, you should also invest in these bags if you want to draw attention to a specific message. This could be a message in support of a worthy cause.
For instance, you may use your branded paper shopping bag to draw attention to the causes aligned with your business's values. I have seen shopping bags with messages of support for sporting teams, people affected by natural disasters, or issues linked to climate change.
If the idea is to use the bags to attract attention, it's vital that you carefully plan how you can create an eye-catching effect. Focus on specific colors and bold statements that will make people look twice.
Spread a Message
You should invest in branded paper shopping bags if you want to reach customers using slogans and messages.
Even though Factory Direct Promos focuses on branded reusable bags in general, you can use many of the insights in the guide we referred to above when designing branded paper bags.
The guide advises that when you design your paper bags, it's vital to determine your message and focus on the details. It adds, "Include your web address so folks can navigate to your website and learn more about your brand and your product or service."
You Care About the Environment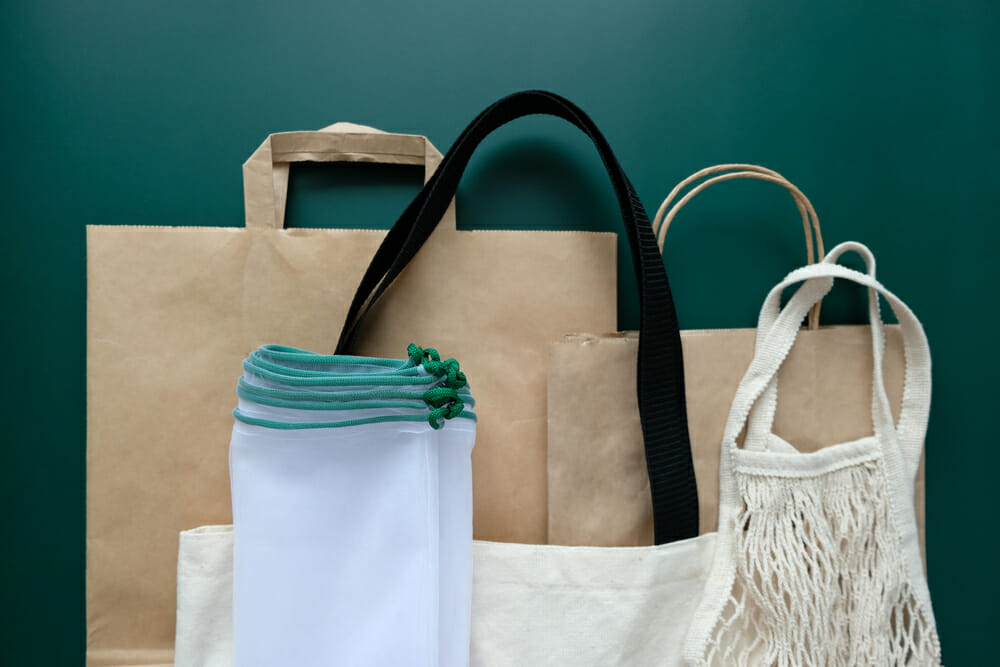 The reality that plastic is not good for the environment is widely accepted. Many businesses now understand that customers are progressively refusing to use plastic bags when shopping. Even those businesses that may be reluctant to move away from plastic bags sometimes find themselves forced to abandon them by changing legislation.
Turning to branded paper shopping bags, especially the reusable ones, could be a great way of telling everyone that you care about the environment. You are indicating your business's awareness of the adverse effects of climate change and telling everyone who sees your branded bag that you are willing to take steps to deal with the challenge.
To ensure the highest environmental benefit from using paper shopping bags, it's vital to ensure that your customers use one bag many times.
Here are some ideas you can play around with:
Offer incentives or gifts to customers who bring their paper shopping bags to the store.

Use your website and other digital platforms to educate customers about the importance of favoring paper bags.

Make the paper bags look attractive enough that customers want to carry them.

Do not offer an alternative option of using plastic bags.

Educate customers about how to care for their paper bags so that they last longer.
Focus on Quality
In his New York Times article, Michael Barbaro warns that it's not every branded bag that makes the cut. He notes, "So stores, sensing a marketing opportunity, are racing to transform bare-bones bags into lavish, thick ones that will become free advertising."
If your branded paper bags are to deliver the benefits we refer to above, they will need to be of the best quality. This will ensure that customers use them several times before they need to get a new one.
The Paper Bag is a platform established in 2017 by manufacturers and producers of plastic bags in Europe. The organization provides an idea of what high quality comprises in relation to paper bags.
The organization notes, "The key to performance lies in the material and the construction of the bag." It also notes that virgin kraft paper is often preferred when making paper bags because of its long and strong virgin fibers, which give the bag a high degree of mechanical strength.
The Paper Bag also suggests that apart from the paper used, "The choice of glue and the proficient construction of the handles add even more to the bag's strength and durability."