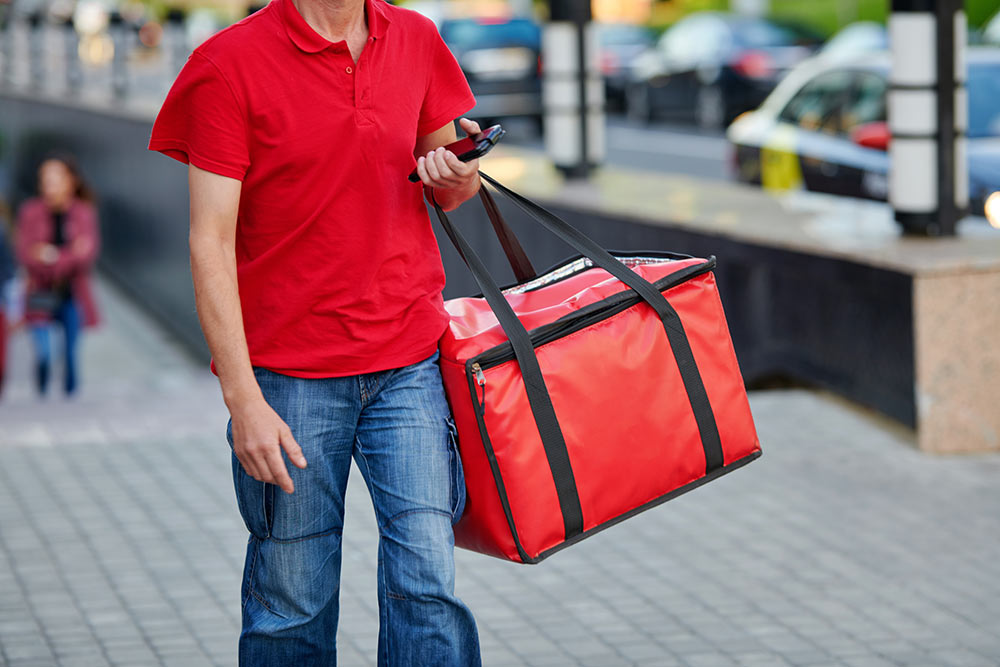 Insulated Delivery Bag
Every entrepreneur in the food and hospitality industry tries to meet their customers needs when delivering food. But some foods need to be kept hot or cold until the package reaches the buyer. This is why food vendors need insulated food delivery bags. These products have the perfect insulation and sturdy handles for easy transport from the food vendor to buyers.
The insulated food delivery bags comes in different sizes, from large, medium, and small-sized models. Investing in the insulated bag for food delivery is a decision you should consider to grow your business and retain more customers.
How it Works
The insulated bag is primarily used for one main purpose, to maintain the temperature of hot food and cold food. The food delivery bag is tough and has a reinforced base, so it securely holds the food. These catering bags are easy to use because they have a sturdy zipper with a pull. This allows you to open and close the thermal bag for delivery to keep the hot food warm.
To use the bag, open the zipper, and place the food container in the bag. Then after loading, pull the zippers to close the bag and protect the food inside. While these bags are built to absorb some level of shock, you should be careful with them to avoid spills.
Features of the Insulated food delivery bags
They are commercial delivery bags, also called hot bags or a food warmer bag, in different places. So, don't get confused when you see the insulated bag described in different terms on the food delivery apps. Here are the top features of the insulated bags:
Water Resistant Material
The exterior finishing features polyester material which is water-resistant. This helps increase customer confidence to transport cold or hot food in these bags while offering a delivery service.
Tight Seams
The seams around these insulated bags are tight, making them a perfect food delivery bag small businesses can use for delivery service.
Excellent Insulation
The insulated food delivery bag is designed to keep the food at the same temperature during transit.
Additional Features
Some of these bags have a drink carrier, side pocket, and extra space, which is the best option for delivery bags.
Product Category- Insulated Food Delivery Bag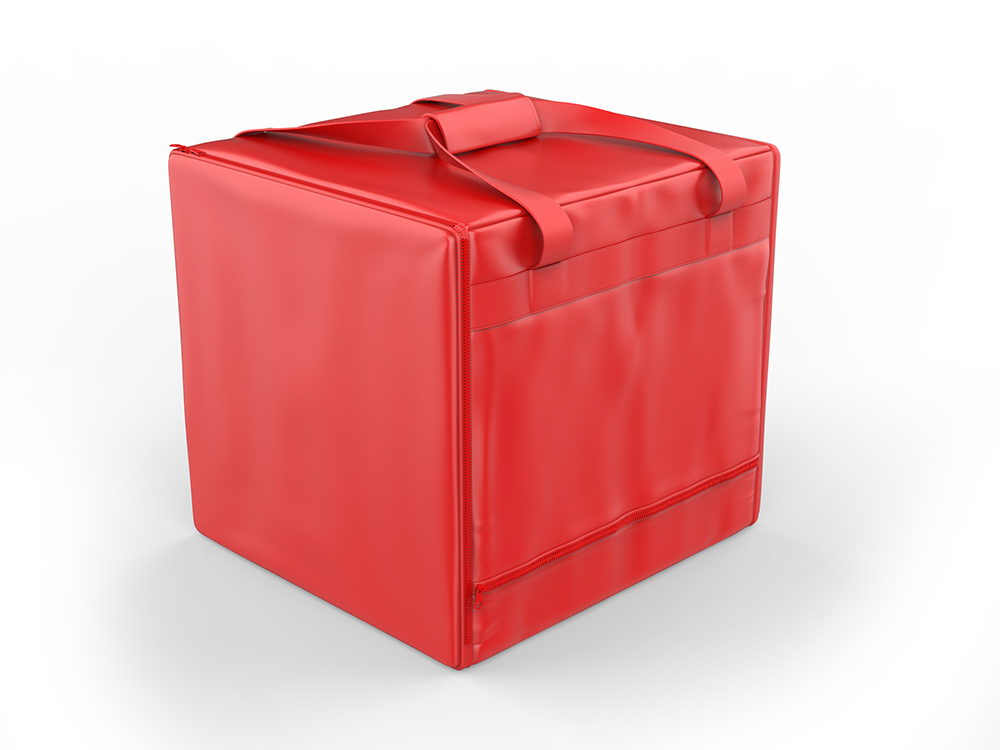 Here's our range of the best food delivery bag options for small businesses and uber eats:
Insulated Commercial Food Delivery bag
These doordash bags are non-woven, and made with EPE material which has excellent thermal capacity. the bags weigh about 93.5g and come in different colors. You can also order this bag in different sizes, and they have strong handles. The bags can be customized to feature your branding logo.
Insulated Takeaway Bag
This insulated bag weighs 75.5 g, and it has a tough flat handle so you can carry it around without stress. They are excellent food delivery bags with the best thermal insulation and high-quality zippers. The bags are non-woven, and made from EPE materials. The insulated bag come in different colors and are reusable.
Polar Thermal Bag
This beautiful large-sized insulated delivery bag has enough space and thermal insulation to keep the food hot or cold until it is delivered to the customer. The insulated bag is reusable and comes in customized colors. It also features a flat handle and zippers, which are durable.
Insulated Bag for Frozen Food
This is a large-sized insulated delivery bag that can hold more frozen foods, which is convenient. The bag weighs about 219.5 g and comes in customized colors. The bag has a strong handle long enough to allow you to carry it on your shoulders. Also, the zippers run from one end to the other, creating a larger opening so that you can put bigger or more items in the bag.
It is made from non-woven, EPE material which has an excellent thermal capacity.
Foldable Insulated Lunch Bag
This insulated food delivery bag is foldable, making it easier to store after use. The bag has high-quality zippers and enough space to hold food like pizza. It weighs about 78 g and comes in customized colors.
Order Insulated Delivery Bags in Bulk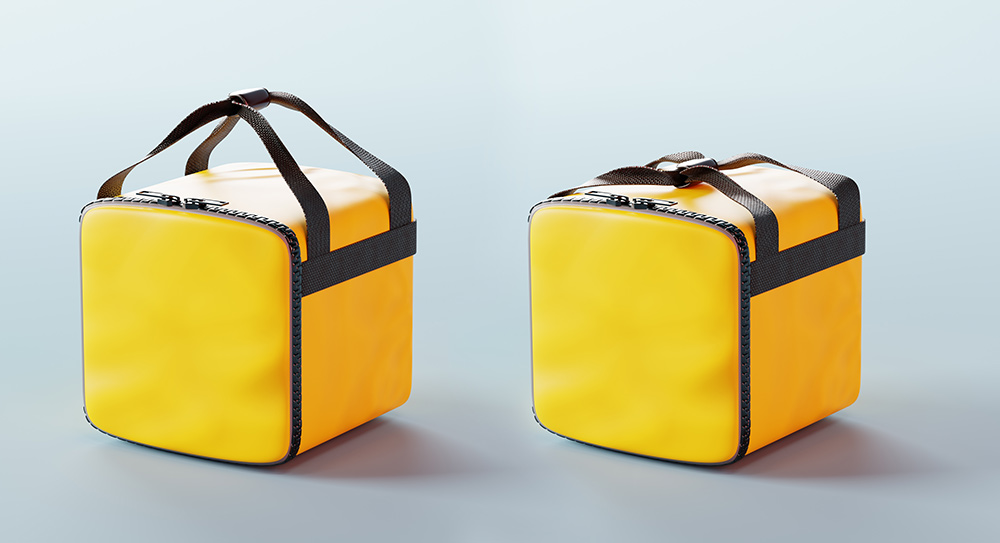 If you want to buy these bags in bulk, send us a customer contact form, and we will respond quickly to start the process. We are a professional food delivery bags wholesale supplies.